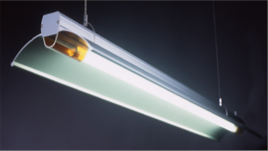 GANDALF
A versatile, high-quality and well priced single tube fluorescent fixture. Gandalf is an excellent alternative for the common "white steel neon strip light". […]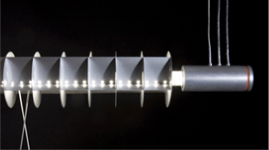 HEAT
For optimum adjustable workplace lighting in a minimalist design. Heat is developed for the "luxury" market, designed for executive offices, reception halls, meeting rooms etc. […]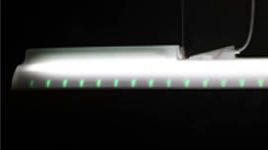 MYST
Hooded like a transparent skin that has been pulled over her parts. Myst is slender, compact, workplace- and user-friendly, easy to install and attractively priced. […]
PLENTY OF OPTIONS
Robin Hood Productions has specialised increasingly in the development, production and delivery of luminaires. The three products, Gandalf, Myst and HEAT, serve different segments of the lighting market and can be purchased in various types and options.
Besides the three luminaires, Gandal, Heat and Myst, other luminaires, i.a. in cooperation with architects, are frequently being developed and produced in a single production run.
WE DO MORE
The vast experience of Robin Hood Productions in the field of (production of) luminaires results in an excellent capability of quickly engineering an idea into a custom made design that can be produced. A design that meets all the needed technical qualifications, fits within budgets and which does not compromise the original idea of the client.
Needless to say that Robin Hood Productions also advises on illumination (i.a. calculations)